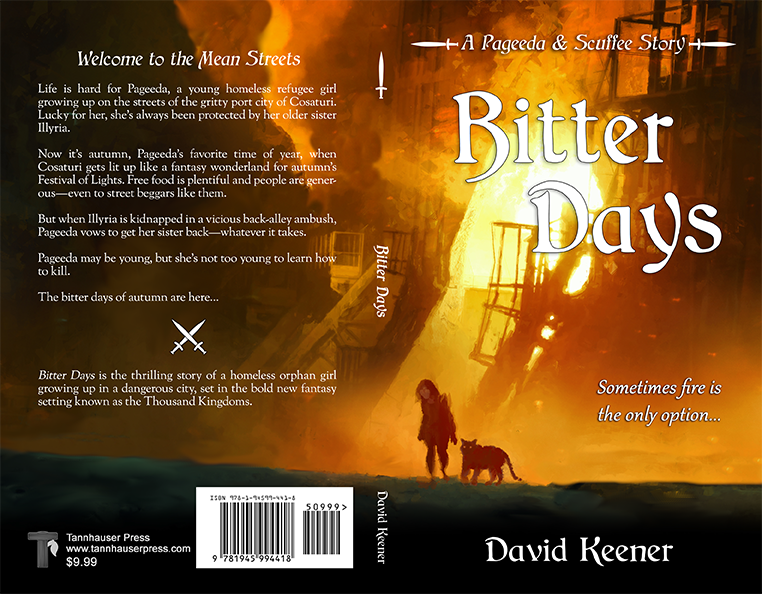 Here's the cover reveal for my upcoming book, Bitter Days. It's another of my mashups, a coming-of-age story and a crime story, set in the Thousand Kingdoms, my loosely connected fantasy series.
Magic & Murder
From worlds like our own, except for a touch of magic or the supernatural, to completely unique fantasy realms, there will always be those who use their powers for murder and mayhem.
Come meet the stubborn detectives who simply won't let those crimes go unsolved…
A Duelist-at-Law intervenes in the matter of a deadly affair of honor.
A private detective who takes on ghosts for clients…provided their estate can pay him.
A poet attempts to avert a man's unjust execution…using strategically applied haiku.
A rabbi wizard has a Hell of a hard time tracking down an undead murderer.
An albino nun investigates a murder that could only have been committed by an angel.
A knight-mage atones for her past sins by tracking down the source of an evil blood curse.
After wizards battle…someone has to clean up the mess.
Plus even more stories from some of the finest crime and fantasy writers in the field!