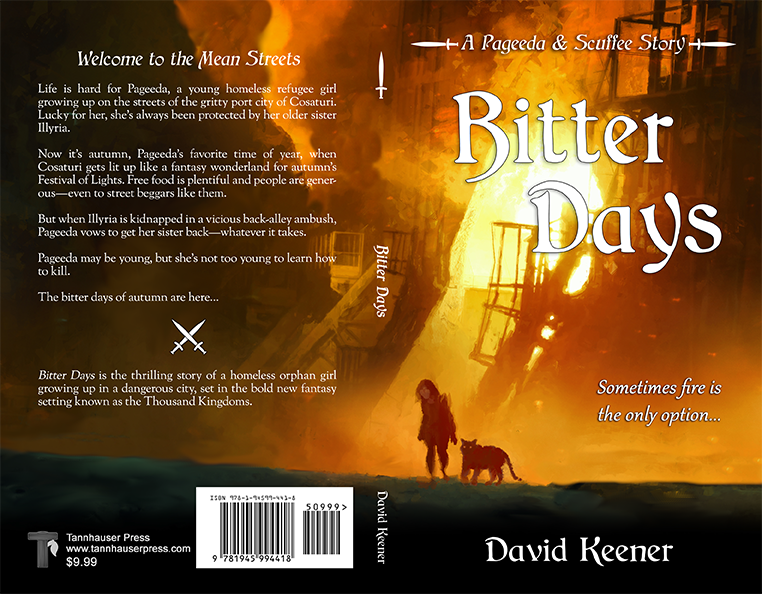 Here's the cover reveal for my upcoming (now published) book, Bitter Days. It's another of my mashups, a coming-of-age story and a crime story, set in the Thousand Kingdoms, my loosely connected fantasy series.
Welcome to the Mean Streets
Life is hard for Pageeda, a young homeless girl growing up on he streets of the gritty port city of Cosaturi. Lucky for her, she's always been protected by her older sister Illyria.
Now it's autumn, Pageeda's favorite time of year, when Cosaturi gets all lit up like a fantasy wonderland for autumn's Festival of Lights. Free food is plentiful and people are generous–even to street beggars like them.
But when Illyria is kidnapped in a vicious back-alley ambush, Pageeda vows to get her sister back–whatever it takes.
Pageeda may be young, but she's not too young to learn how to kill.
The bitter days of autumn are here…