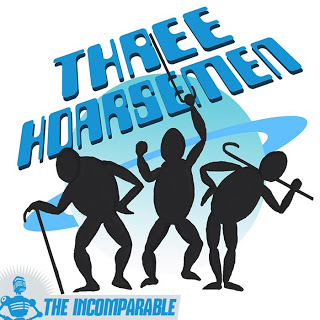 Donna Royston, Martin Wilsey and I were interviewed a week ago for Episode 44 of the Three Hoarsemen podcast. We got to discuss our anthology, Worlds Enough: Fantastic Defenders, in our various roles as editors or, in Marty's case, as the publisher (Tannhauser Press) of the volume.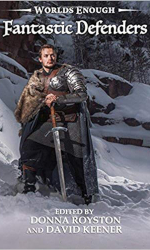 We had a lot of fun being interviewed. We got to talk about the anthology, our other works, Tannhauser Press, and a few other subjects. The podcast is an hour and forty-two minutes long. If you want to skip forward to our interview, we're at the 1:07:48 mark.
I especially liked their name for the episode. Since they also discussed the movie, Guardians of the Galaxy, earlier in the podcast, the title they chose was: "Fantastic Defenders of the Guardians of the Galaxy."
I think that has a nice ring to it.