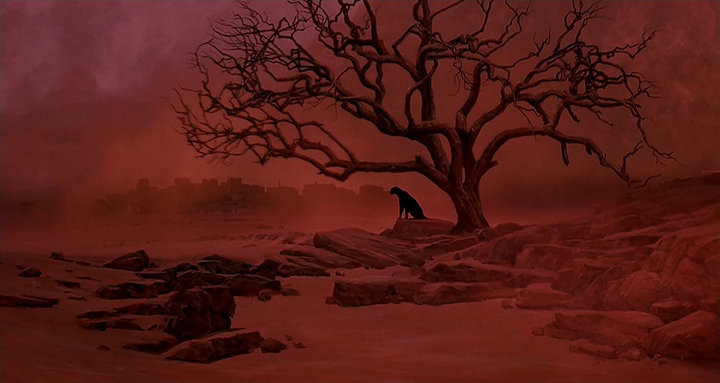 This is an image of a strangely moving, recurring dream sequence from Cat People, the 1982 romantic horror movie starring Nastassja Kinski and Malcolm McDowell. The movie is about shapeshifters, specifically dangerous, black leopards. Irena Gallier is a young woman who keeps having a recurring dream about black leopards, eventually leading her to the discovery that she's a were-creature, a shapeshifter.
She eventually finds out that shifting in her species is triggered by sex. And that she'll have to make a decision between the normal human that she's fallen in love with and another member of her kind.
Note: (2018/03/03) I find it interesting that Marvel's new hit film, Black Panther, includes a similar dream sequence featuring panthers in a tree. Used for slightly different effect, of course, but nevertheless remarkably close in both aspect and impact.