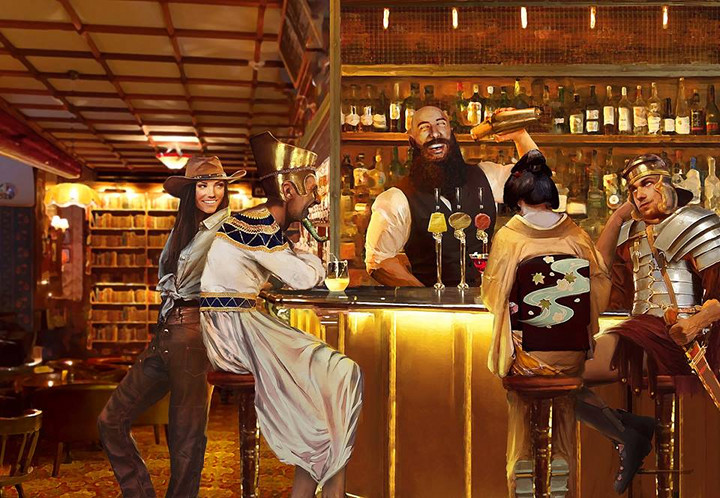 This is the cover art for the upcoming anthology, Second Round: A Return to the Ur-Bar. This fabulous picture was created by Justin Adams of Varia Studios.
The anthology features stories set in a mystical bar that appears at different times and places throughout history, with Gilgamesh cursed to be its eternal bartender. My story, "The Whispering Voice," will appear in this book, since editors Joshua Palmatier and Patricia Bray were kind enough to accept my story.
The anthology will be published in August by Zombies Need Brains. Preorders can be purchased here.
Editorial Note: The anthology was published in June, 2018. Copies can be purchased online at Amazon.