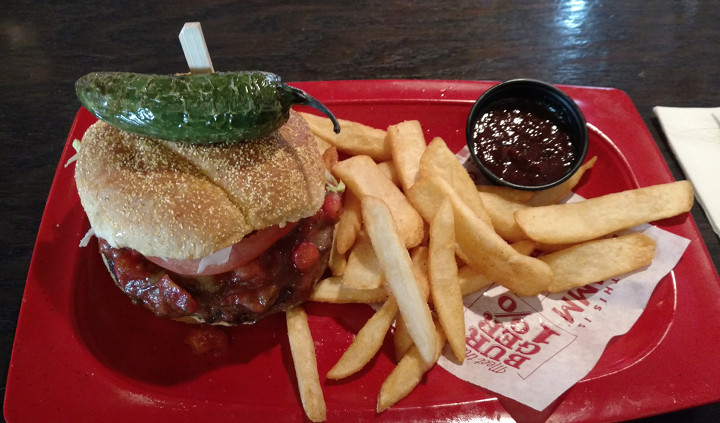 I was at an event with a co-worker from my Day Job, the one that actually pays my bills. For lunch, we managed to escape for a while and get a good meal from Red Robin, a burger chain.
This is their Burnin' Love Burger, which features a half-pound hamburger patty topped with jalapeño coins (fried, breaded jalapeño slices), salsa, pepperjack cheese, lettuce, tomatoes and chipolte aioli on a jalapeno-cornmeal kaiser roll. With a grilled jalapeño on top, to boot, which I cut up and put on my burger, too.
Yum.
Oh, and that's their Smoke & Pepper ketchup with the fries, which is sort of a tangy sauce that makes a nice change.
THIS is the kind of food that keeps that word count going. Remember, always keep your local author well fed.