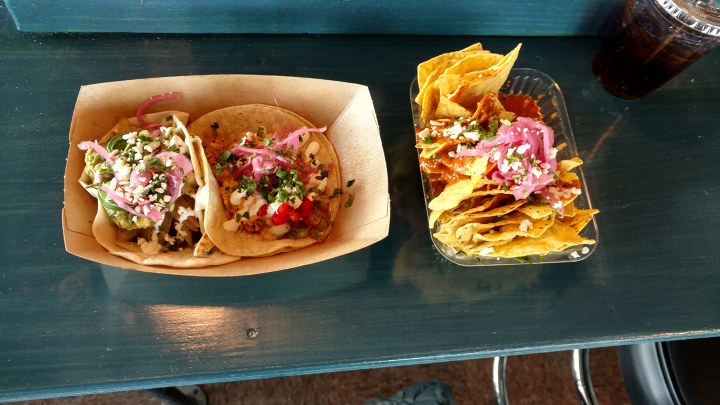 Help feed all of the poor, starving authors out there in, well, wherever. Authors tend to be solitary critters, although they do gather in small herds (er, writing groups) sometimes. Still, somebody's got to make sure they get fed, or the stories will dry up.
Here's a meal from the newly opened Señor Ramone Taqueria in Chantilly, VA, featuring two deluxe tacos, accompanied by chips and salsa. On the left, the Ghost Taco, with Chicken Tinga, Cotija chess, shaved onions, sweet peppers, cilantro,​ and ghost pepper cream. On the right, the Gado Taco, with skirt steak, caramelized onions, guacamole, jalapenos, and Cotija cheese.
Good stuff. High recommended. Will definitely keep your favorite authors' daily word count cranking along.