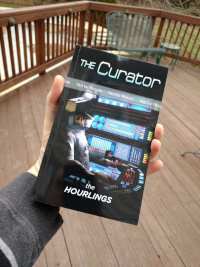 The proof of The Curator, the new anthology from the Hourlings Writing Group, arrived today just hours after the meeting. I really wanted to show it to folks at the meeting. Oh well.
Anyway, it looks good. It will be reviewed and finalized this week. With any luck, the anthology will be officially published by the end of the week.
Just in time to be a stocking stuffer.
(Hint, Hint).