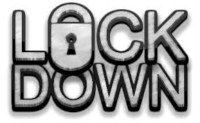 Welcome to the Lockdown edition of my irregularly scheduled Coming Soon feature.
I've been a little preoccupied lately, as I'm sure everybody else has, too. Like millions of other people, I'm in lockdown thanks to the Coronavirus Pandemic. And especially careful because my wife is one of those "at risk" people. I'm at least lucky enough that my Day Job is considered critical, and is thus continuing uninterrupted. Even better, the Day Job is in IT, so I'm fortunate enough to be able to work at home without any significant problems.
Here in Virginia, the governor just issued a stay-at-home order through June 11th at least. So, to the best of my ability, I'm going to use this time to finish, or at least make significant progress on, a bunch of my writing and publishing projects.
Without further ado, here are the main projects I've got going on right now:
Clash by Night: This novella was originally published in an anthology called The Curator. It's a relatively near future SF military heist. So, another one of my mashups. I commissioned a nice action cover from Luca Oleastri. I just need to finalize the Extras that I put in my solo publications, finish formatting the ebook, and publish. This was supposed to happen in March, 2020, but it looks like it's gonna be April.

(2022/02/17) It was actually published in December 2021.

Finders Keepers: I'm in the process of finishing this novella, a cyberpunk-ish crime story. It's targeted for an anthology called Black Markets, which should be published in early summer of 2020. Set in the same universe as my story Clash by Night, and includes a relative of one of the mercenaries from that story.

(2022/02/17) Actually published in the anthology in December 2020, and scheduled for solo puublication in late December 2022.

Fantastic Defenders (Hardcover): This one's been hanging around in my queue for way too long. I'm publishing a hardcover edition of Fantastic Defenders, a fantasy anthology that I co-edited with Donna Royston. That should be published sometime in April, 2020, if I can get through the logistics.

(2022/02/17) Actually published in February 2021.

The Forever Inn: This is an anthology of stories taking place in a shared setting, an inn that can appear anywhere in the multiverse. Currently working with Donna Royston on editing received stories, and expect to publish this later on this year.

(2017/02/17) Not so fast! Expected date is April, 2022.

Death Comes to Town: This is a fantasy novella that was originally published in an anthology called The Outsiders. It's another mashup (crime, fantasy, and horror) set in my Thousand Kingdoms universe. I'd like to publish it solo in July, 2020, as an ebook and a trade paperback. I just need to find a good cover for it.

(2022/02/17) Publication is scheduled for March/April 2022.

Capclave 2020 Workshops: For the second year in a row, I'm the Workshop Coordinator for Capclave. I need to have a solid slate of 10 – 12 hours worth of workshop content by mid-July, for a convention I'm not completely sure will be happening, since the CDC is expecting a Coronavirus resurgence in the fall.

(2022/02/17) Nope. Dropped out due to the pandemic.

Pivot Point: I've dusted off this novella after letting the first draft percolate for over a year. It's a mashup of steampunk and military SF. Now that I've got some distance, I'm working on the second draft edits. It's targeted as an anchor story for a military steampunk anthology that I'd like to publish sometime next year.

(2022/02/17) Scheduled for late in 2022.

An Unlikely Hero: I'm actively looking for a new cover for this novelette, formerly published as The Good Book. Frankly, it's hard to figure out what sucked more…the original title or the cover. I'll re-launch this with the new title as soon as I find the right cover illustration.

(2022/02/17) Found the right cover illustration and re-published it in February 2021.

Road Trip: I'm actively looking for a new cover for this novelette, originally published in the anthology Reliquary, on the theme of relics. Print edition and ebook are ready; all I need is a cover.

(2022/02/17) Found a good cover and published it in December 2021.