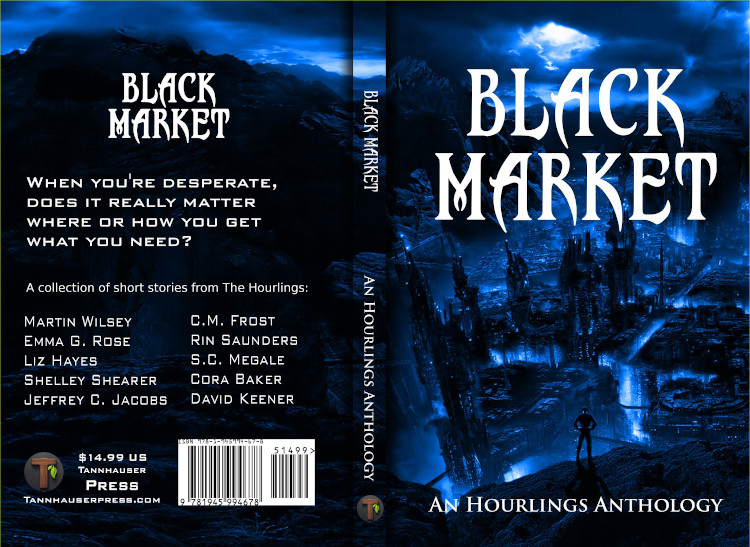 This is the cover reveal for the awesome wraparound cover of the Black Market anthology. This is the fifth anthology published by the Hourlings Writing Group, comprised of a passionate collection of SF and Fantasy writers in Northern Virginia.
The theme of the anthology is, obviously, black markets. However, I can attest that some of our writers approached the theme in a unique manner. My contribution is "Find Keepers," a short novel about a detective name Cal McCallister who takes on the task of tracking down a missing clone. It's a noir detective story mashed up with a semi-military rescue mission. Oh, and it features a dog named Fenris who plays a key role.
With any luck, the anthology will be out by the end of 2020, at which point I'll update this post to include the relevant links for finding (and, hopefully, purchasing) the book.