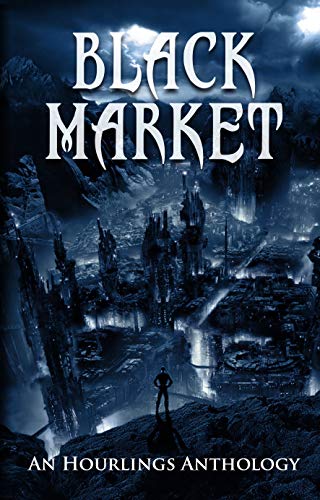 Just in time for the new year, the Black Market anthology is available in ebook and trade paperback from Amazon (with hardcover to follow shortly). As you might expect from the title, each story has to feature a black market in some significant fashion. The tagline for the book is:
When you're desperate, does it matter where or how you get what you need?
My story is an action-oriented detective story set in 2114:
In a world where clones are the new slave class, private detective Cal McCallister has just been paid a lot of cash to find an unregistered clone named Claudia who's been snatched by a black market team of clone hunters. He'll need all of his skills as an ex-soldier and an ex-cop to bring Claudia home. One thing for sure, he's going to need the help of his dog Fen.
My story, "Finders Keepers," is the longest piece in the book. It's actually long enough to qualify as a novel, albeit a short one. It's set in the same universe as my upcoming novel, Clash by Night.
Check it out!