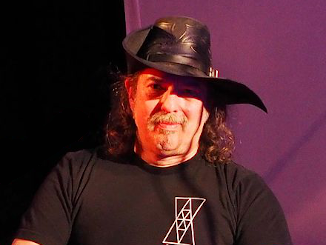 I've bought every book that Steven Brust has ever written. I've also been on a panel with him at a convention before…Balticon, I believe. He's a popular writer, especially for his long-running Vlad Taltos fantasy series. But, to me, he's also a writer's writer.
You see, every one of his novels is different. He experiments with plots, with story structure, you name it. Some of the experiments work better than others, but he's never less than interesting.
And, as somebody who also likes to tinker with story structure to sometimes tell my tales in unconventional ways, I've learned a lot over the years from him.
Which is why I was intrigued to find this really interesting interview with Steven Brust on the Mythic Scribes website. I think he says a lot of really thought-provoking things about story structure, and stories in general, in this top-notch interview.
Check it out!