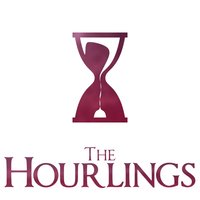 I'd like to introduce you to the Hourlings Writing Group. They're a writing group in the Northern Virginia area which has been instrumental in my development as a writer. I'm one of the founding members of the group, from way back in 2013 when they were still called the Loudoun Science Fiction and Fantasy Writers (which is still the name of the group's legacy Meetup account).
Our members include both traditionally published and indie-published authors, a New York Times best-selling writer, and another writer who retired from a high-paying IT job to write full-time.
The Hourlings meet weekly to critique each other's writing, and this has continued despite holidays, snowstorms, and even the current pandemic (although we're using Zoom right now for virtual meetings). As a teaching/learning exercise, the group puts out an anthology every year:

Here are some notable links for the Hourlings:
As you can see, Hourlings members stay pretty busy.