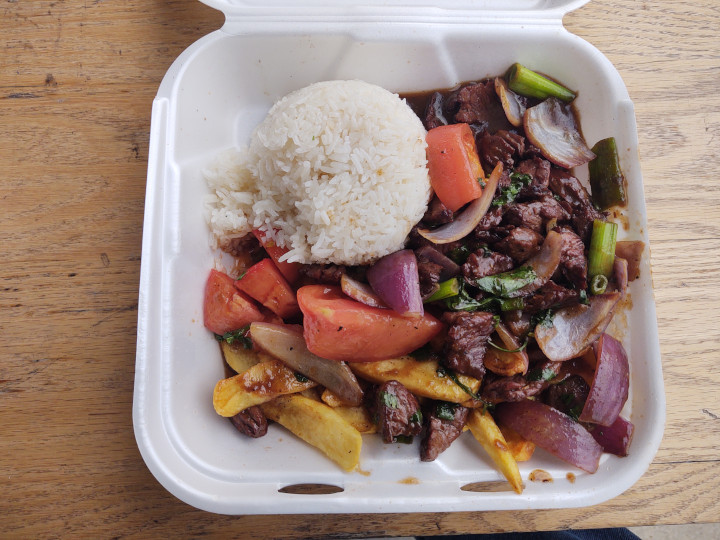 It's been a while since I posted one of my Author Chow entries, dedicated to the premise that authors, like armies, require sustenance or they don't do what they're supposed to be doing.
Today's meal is Lomo Saltado, from my local Super Chicken, a popular Peruvian restaurant chain. Lomo Saltado is a stir fry concoction, with beef, onions, and tomatoes, served on a bed of rice and french fries. Yes, this is good eating.
A writer can go a long way on a meal like this.