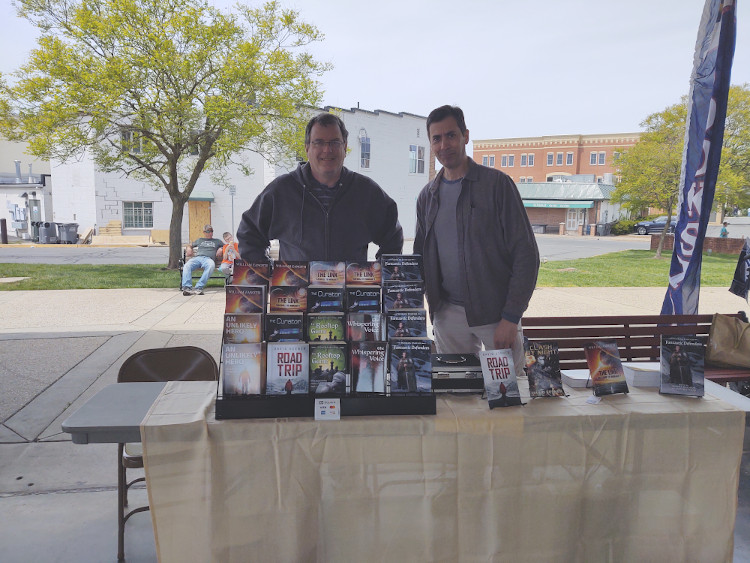 I had a great time selling books at Manassas Reads, an annual event hosted by the City of Manassas, Manassas City Public Schools, and the Prince William Public Library System. As described on their web page.
It's a free book giveaway event designed to share the joy of reading with the community. This family event features free books for all ages, local celebrity readers, local authors, reading activities, crafts, face painting, a photo booth, live music, and more. At the last Manassas Reads event [in 2019, prior to the pandemic], more than 6,000 books were given away to participants.
Bill Zanotti and I represented the "local authors" part of the event. We were sharing a table, plus there were eight other authors selling at the event.
Effectively, the event is all about handing out free children's and YA books to families. I figured we were counter-programming. When the adults got tired of looking at books with their kids, some of them came over and looked for books that they might like. And…I'd been busy during the pandemic. I had more books to sell than ever before. Five of my own books were for sale, plus two anthologies.
So, I sold books. More than enough to make me happy.
I have to say, though, it felt weird. It had been almost 30 months since I'd last been at an event of any type, let alone selling books.