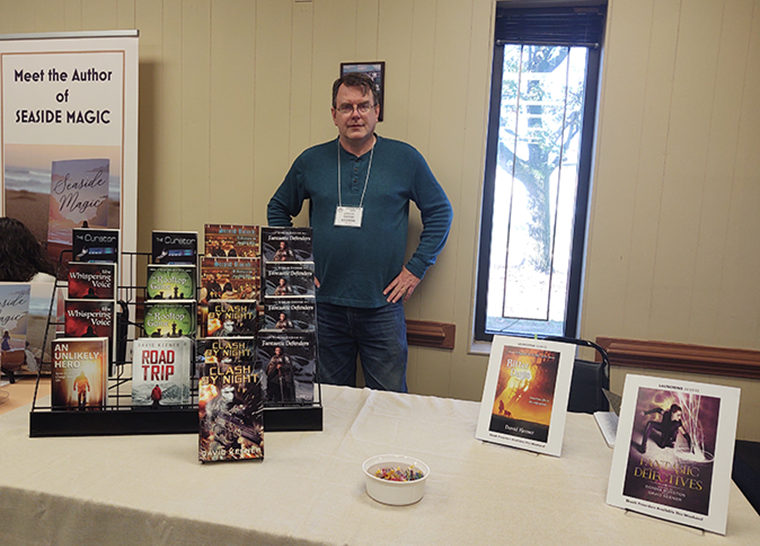 I had a fun time selling books at the Hanover Book Festival in Mechanicsville, VA. The event was hosted by the Hanover Writers Club, which has been hosting the event since 2006. Unlike many bookselling events, this one was held indoors at the Veteran of Foreign Wars facility.
Interestingly, the event runners set it up as a sort of celebration of the arts, as well as promoting reading in general. In addition to authors selling their books, they also had story time for children, scheduled book discussions, and two dance performances by the Crossroads Irish Dance Troupe.
I have to admit, the dance troupe was pretty awesome, sort of like having our own Riverdance show right in our midst. Now, they're a dance school, with some very competitive dancers, including a national champion in Irish Dancing. So, the festival was also an opportunity for all of their dancers, of all ages, to get a chance to practice their art in public.
Bottom Line: I sold some books. I had fun talking with fellow writers. I got to enjoy some Irish dancing, and, to top it all off, they had a very nice (and inexpensive) snack bar with burgers, BBQ sandwiches, fries and more. I'll be back next year.