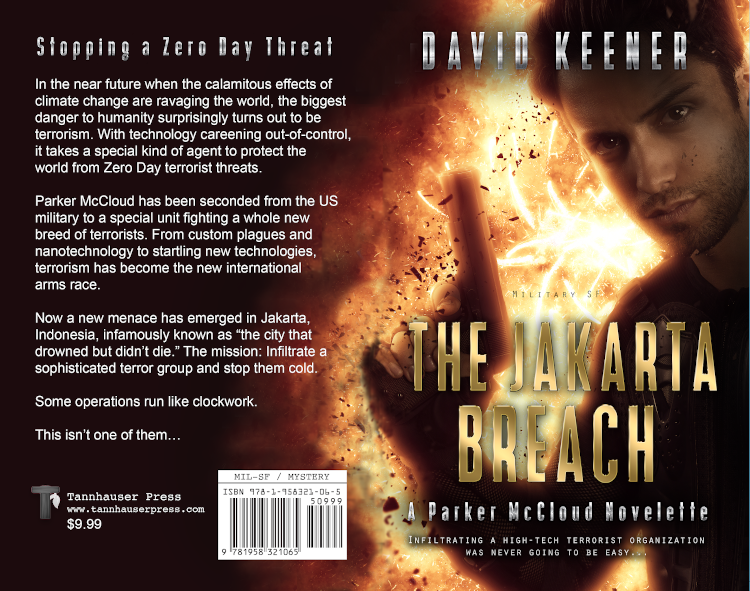 This is the cover for my latest Mil-SF/Mystery novelette, "The Jakarta Breach." I'm doing something a little different with this one. It's going to be my Reader Magnet for my email newsletter, which means folks who sign up for my newsletter will be able to download it for FREE in various electronic formats.
I'll also be selling signed copies of the paperback at events, but it won't be widely available from retailers until late next year (when I replace it with a new Reader Magnet).
I'm working hard to amp up the marketing for my books. And the newsletter, and associated Reader Magnet, are a big part of that.