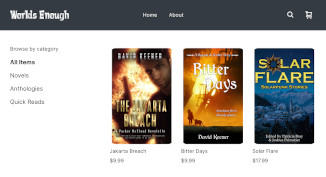 I launched my online store today.

I've wanted to set up a store for a while, for a whole bunch of reasons. I wanted to be able to sell signed copies of my books, as well as related extras in the future.

So, I launched my own online store using Square. Most people are familiar with Square…their core competency is their credit card processing capabilities, which you can find on display just about everywhere.