My name is David Keener. I'm a liberal, creative writer and artist expressing myself in written stories, drawings, videos and public speaking (with an emphasis on storytelling).
I'm a long-time science fiction and fantasy fan, a dedicated movie buff, a member of Toastmasters (a non-profit organization dedicated to educating people in public speaking and leadership skills), and a regular attendee of the annual World Science Fiction Convention.
I've created this blog so I can discuss the creative aspects of my life in a public forum, from my journeys in public speaking to my explorations of a professional writing career. I'll blog about the books that influence me, the writers that inspire me and anything else that matters to the creative aspects of my life.
Why don't you come along for the ride? It might be kind of interesting.
---
Writing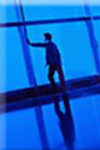 I think I was 11 when I decided that I wanted to be an SF writer. That was the magical age when I discovered Andre Norton, still in her writing prime and pumping out four squeaky clean adventure stories every year like clock-work. Andre Norton's books, like Robert Heinlein's juveniles, were the SF gateway drug before today's Young Adult (YA) category ever existed.
Over the years, I've had technical articles published professionally, and done all sorts of writing within the IT industry, from design guides to proposals (which, in a way, are kind of like fiction; think of them as "lies with a price tag") to ornate presentations. But, somehow, life got in the way and I never really made a serious go at fiction.
Until now. If I'm ever going to become a professional writer, now is the time.
Science Fiction and Fantasy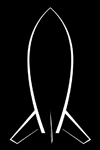 I've been a science fiction and fantasy fan for almost as long as I can remember, having originally caught the "infection" from my father. Although I like many types of books, including mysteries, military fiction/non-fiction and others, the bulk of my reading has always been science fiction and fantasy, probably slightly more slanted towards SF.
I also like SF conventions. Where else can I go to talk to fellow fans who know as much (and sometimes more) about SF than I do? However, as a working professional, I don't get the chance to go to as many as I would like. My favorite convention is the World Science Fiction Convention, or WorldCon as it's known. I try to get to this convention every year. So far, I've only managed to attend the following World Cons:
56th World Con – 1998 in Baltimore, Maryland
59th World Con – 2001 in Philadelphia, Pennsylvania
63rd World Con – 2005 in Glasgow, Scotland
64th World Con – 2006 in Anaheim, California
66th World Con – 2008 in Denver, Colorado
70th World Con – 2012 in Chicago, Illinois
72nd World Con – 2014 in London, England
76th World Con – 2018 in San Jose, California
77th World Con – 2019 in Dublin, Ireland
79th World Con – 2021 in Washington, DC
Film and Video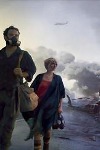 I've always been a movie buff. Growing up, my family watched the Oscars faithfully every year, not the Superbowl. I don't think I've missed the Oscars since 1980 or so. My love of movies was only exacerbated by my first job as a teenager — working in a movie theater (the long-vanished Movie 6 cineplex in Dover, DE).
As a side job, I videotape conferences using professional-caliber recording equipment and enterprise-grade editing software. I've become increasingly convinced that all of the tools for creating movies are moving into a realm where talented and determined individuals can produce quality entertainment without a studio or huge budget, as witness 2010's indie film Monsters.
I'm intrigued with where this trend is heading. Wherever it's going, I want to be part of it.
Storytelling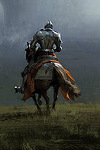 I first joined Toastmasters, an international organization dedicated to educating people in public speaking and leadership skills, because I wanted to improve my presentation delivery at technical conferences. While I've accomplished that goal, I discovered that people responded the most strongly to my talks when I simply told stories.
I became interested in the possibilities inherent in simple, old-fashioned storytelling. Stand up in front of an audience, tell them a story, and you will quickly find out what does and doesn't work in your story. My vision is to eventually do an "Author Reading" at a convention, but to surprise the audience with storytelling, sans any form of interpretive reading, instead.
In the meantime, you'll soon see some of my storytelling videos online. I'd love to hear what people think about them.