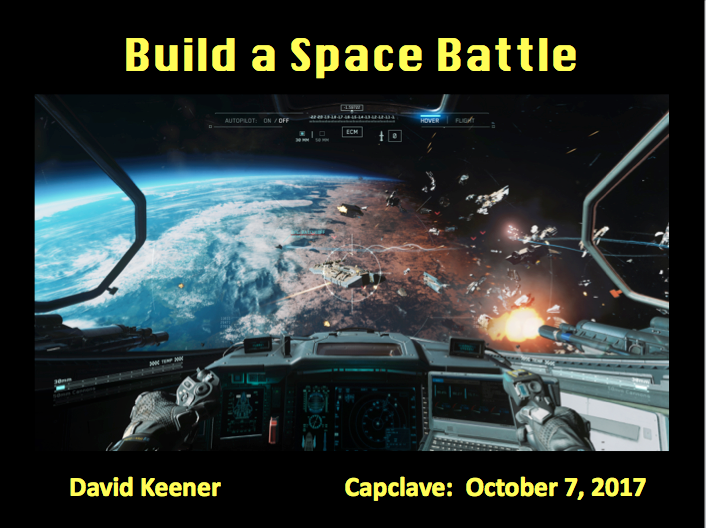 I'll be conducting my new workshop, "Build a Space Battle," at Capclave 2017 tomorrow. I'm really looking forward to it. Here's the official description of my the workshop:
So, you want to include a titanic space battle in your military SF novel or your galaxy-spanning space opera. But…who's fighting? Why are they fighting? You'd like to make the battle realistic…but what tactics and strategies make sense? In this workshop, you'll learn by doing as we collaboratively build an epic space battle.
My accompanying presentation is already complete and uploaded to SlideShare.net.