Emily Dunkirk is the protagonist of my book, "Clash by Night." In 2114, she's an art curator working for the Monumentalists, an international organization devoted to rescuing the world's lost and stolen artworks. The organization is a successor to the Monuments Men Foundation, originally formed in World War II to find and preserve artwork stolen by the Nazis.
She's leading a dangerous mission to rescue the One World Exhibit, a traveling art exhibition promoting world peace that went missing thirty-two years before in Brazil upon the advent of the global Time of Troubles that followed.
As an exercise, I often start off by writing a profile for each major character in a story. Here's the profile for Emily Dunkirk, the leader of the mission. She's 34 years old, 5'8″, 130 pounds and has long brown hair.
---
Emily Dunkirk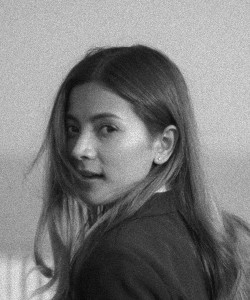 I think I've loved art for as long as I can remember. I came by it naturally. My father was a museum director and my mother was a graphic artist with a passion for Renaissance paintings. She'd always talk about famous paintings as if they were people, like they spoke to her, made her feel new emotions, showed her the world in different ways. Her favorite painting was the Mona Lisa, so one day I asked if I could see it.
She got this strange expression on her face. Then she told me that I could see a picture of it, but not the real thing. The real painting had been destroyed in the Paris Flash, a mini-nuclear bomb that had destroyed much of that city when I was just a baby. I recall being devastated, like something beautiful, and profound, had been expunged from the world.
For a long time after that, I was determined to become an artist. A painter, of course. But, though I had many talents, alas, painting was not one of them. At least not at the level I aspired to reach.
I found myself majoring in Art History in college. If I couldn't be an artist, then at least I could choose a career that would leave me surrounded by fine art. I envisioned a future in which I might come to work in museums like my father. I certainly had the aptitude, and the connections.
Then I was invited to do restoration work on a batch of paintings that had been rescued by the Monumentalist Foundation. The paintings had disappeared, like thousands of other works of fine art, during the Third World War (really, more of a global meltdown) and the lengthy Time of Troubles that had followed it. The Monumentalists had followed the trail and retrieved the stolen paintings (and some statues), but so many more works were still missing.
That was really the start of it all. I knew the Mona Lisa was gone, but there so many other works that could still be rescued. I knew I had to help somehow. And that's basically how I ended up more than a thousand miles up the Amazon and in the middle of Brazil's unending civl war.