Guerra is the wildcard in my upcoming novella, "Rise or Die," the sequel to my novella "Clash by Night." He's a seventeen-year-old warlord in conflict-ravaged Brazil, forged in the crucible of deadly asymmetric warfare since he was four years old. He's got more bonafide combat hours than most soldiers ever see in a lifetime. Now there are multiple separate groups chasing a band of art thieves through the territory he controls, including Brazilian military units, renegade mercenaries, and Chinese Special Forces. chasing them. Aren't they all going to be surprised when they meet Guerra?
By the way, Guerra means "War" in Portuguese.
As an exercise, I often start off by writing a profile for each major character in a story. Here's the profile for Guerra, a dangerous, homegrown warlord. He's 17 years old, 5'6″ and 125 pounds.
---
Guerra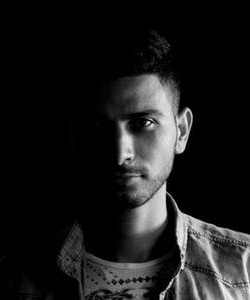 I don't remember my parents. I was maybe four when a war band killed my village. What I remember most was the heat and the tears and the screams and the smell of cooking meat. They burned everything and then they took me and some of the other children, maybe ten or twelve of us, with them into the jungle. I did what I was told to do, because that was how you survived.
None of the others from my village lived more than a year. They weren't tough enough. Me, I took my first life before I was five. Turns out, I was good at killing. Really good.
Knives. Guns. It didn't matter. If I could lift it, I could kill with it.
But it was like I saw things different from everyone else. Enemies don't just walk in front of your gun, especially if they got guns, too. You got to arrange for them to be where you want them. I was good at that, too. Really good.
I'm not a child no more. I'm too dangerous. I'm a threat to the ones above me. In the jungle, you kill threats. I want to live, but I got to become something else to do it. I got people depending on me now.
I'll paint the jungle red with blood if I have to.
It's rise or die.