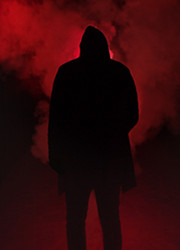 I just finished a new short story, around 6400 words, called "The Whispering Voice." I'm submitting it for the anthology, "Second Round: A Return to the Ur-Bar," edited by Joshua Palmatier and Patricia Bray (wish me luck). It's a sequel to the original anthology, "After Hours: Tales from the Ur-Bar," which appeared in 2011 from DAW Books, by the same editors.
The Ur-Bar is a magical bar that appears in different cities throughout history, with Gilgamesh, the legendary warrior king, as the eternal bartender. He's cursed by the gods, having achieved immortality but remaining trapped within the confines of the bar.
Each story has to feature the Ur-Bar in some significant fashion. My story explains what happens when a woman with an insoluble problem meets the long-forgotten, has-been God of Forlorn Hopes.
Editorial Note: (10/25/20) The story was accepted and subsequently published in the anthology in June 2018. In November 2019, it was separately published in print and ebook formats on Amazon.