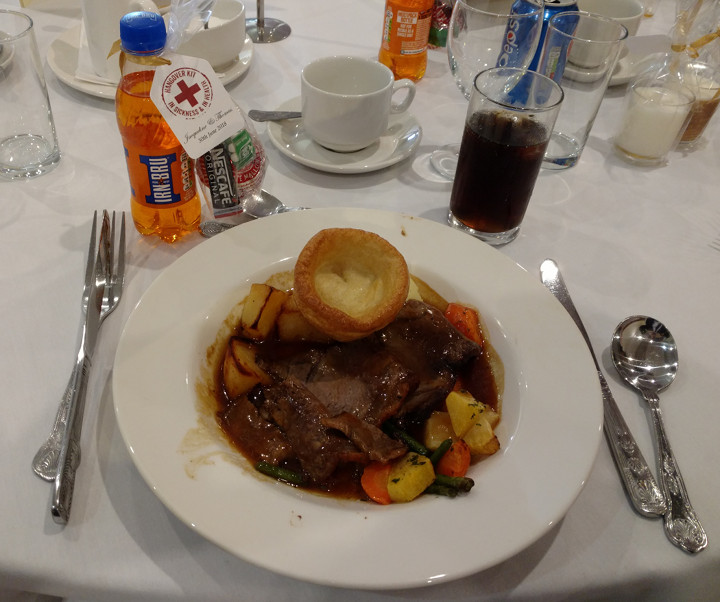 This is the Scottish wedding dinner provided by my brother-in-law, Tommy Brady, and his lovely bride, Jacqueline Mckweown-Brady, at their wedding reception on June 30, 2018. Easily one of the best meals I've ever had in Scotland.
Prepared by the Normandy Hotel, this is their sirloin of roast beef with a sea salt and herb crust, accompanied by Yorkshire pudding, a rich roast gravy and a selection of vegetables and potatoes. It was preceded by an Atlantic prawn salad with a marie rose sauce. And followed by strawberry cheesecake.
Another interesting feature, the "Hangover Kit" in the upper left corner, composed of Iron Bru (a popular Scottish soft drink; the other national drink, apart from whiskey), chocolate, a satchel of Nescafe coffee and several little packets of tic tacs.
My Scottish relatives have done a splendid job of feeding their "hungry American"…a most excellent roast beef dinner. And a fitting accompaniment for a truly special day.