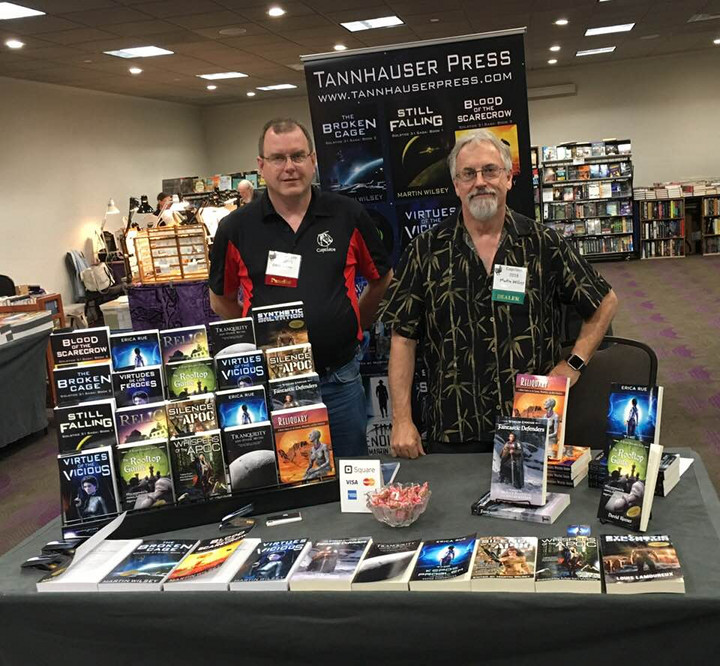 I'm standing with Martin Wilsey, the proprietor of Tannhauser Press at Capclave 2018. We had a nicely successful weekend selling books, with seventeen products on sale (and Square for taking credit card payments).
Many thanks to all the people who stopped by our table, and especially to those who bought from us. It was especially gratifying since this was the first time we've done a full-court press like this for all of the books published under the Tannhauser Press umbrella.
We were successful enough that we'll be doing more of this in the future.
OK, by popular demand, I've added a couple more photos above. This is me with Lou Lamoureux in one photo and Liz Hayes in the other.