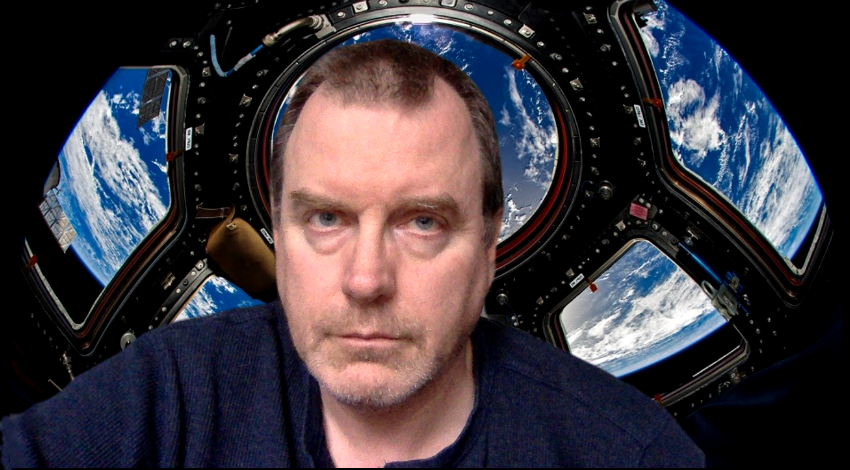 So, there's this lockdown thing going on, as if that was news to anyone, and it looks like every single vacation plan I had for this year is gone. And probably next year's vacations, too.
Now, I could complain about stuff like this, but, really, it is what it is. I'm reminded of people, like my grandfather, who survived harder times than these. He lived through the Spanish Flu of 1918, the Depression, and then served aboard destroyers guarding Atlantic convoys against U-boats in WWII.
But unlike in my grandfather's time, we have high-tech options…for entertainment and for exercising our imaginations. So, if I can't go on a real vacation, I'll go on some virtual vacations.
All right, so here's my first virtual vacation. Thanks to the magical "Virtual Background" feature of Zoom, the group communications application, here's a picture of me aboard the International Space Station.