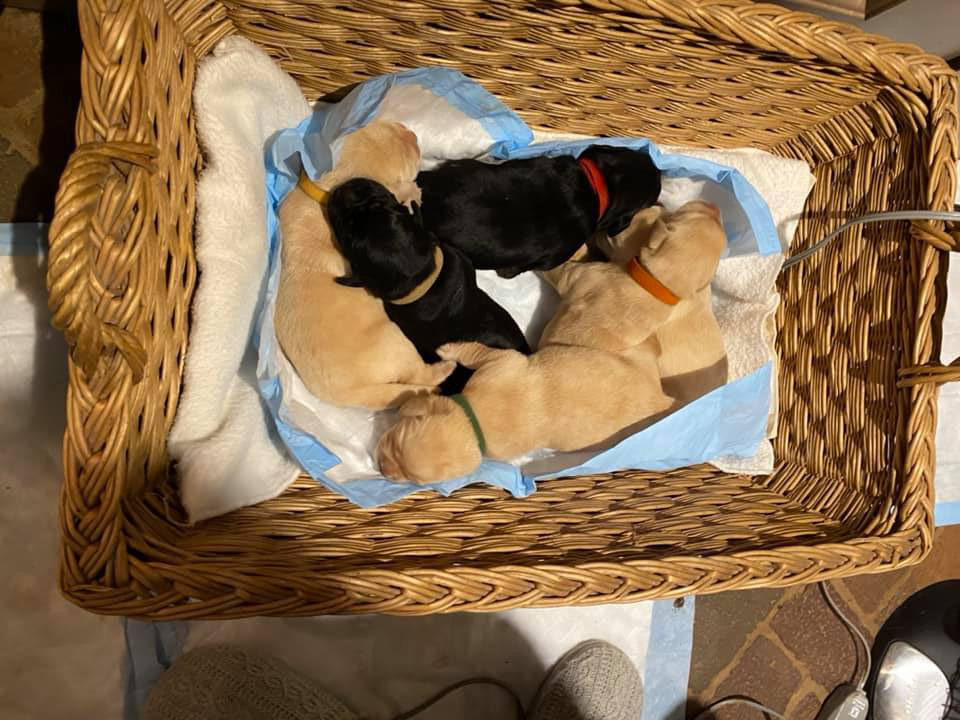 OK, this has nothing to do with writing. But who can possibly resist a basket full of puppies?
My friend's girlfriend's dog just had six retriever puppies (all boys). This is them at about a week old.
All right, you may now resume your regularly scheduled activities…
Many thanks to Don Anderson for the photo.