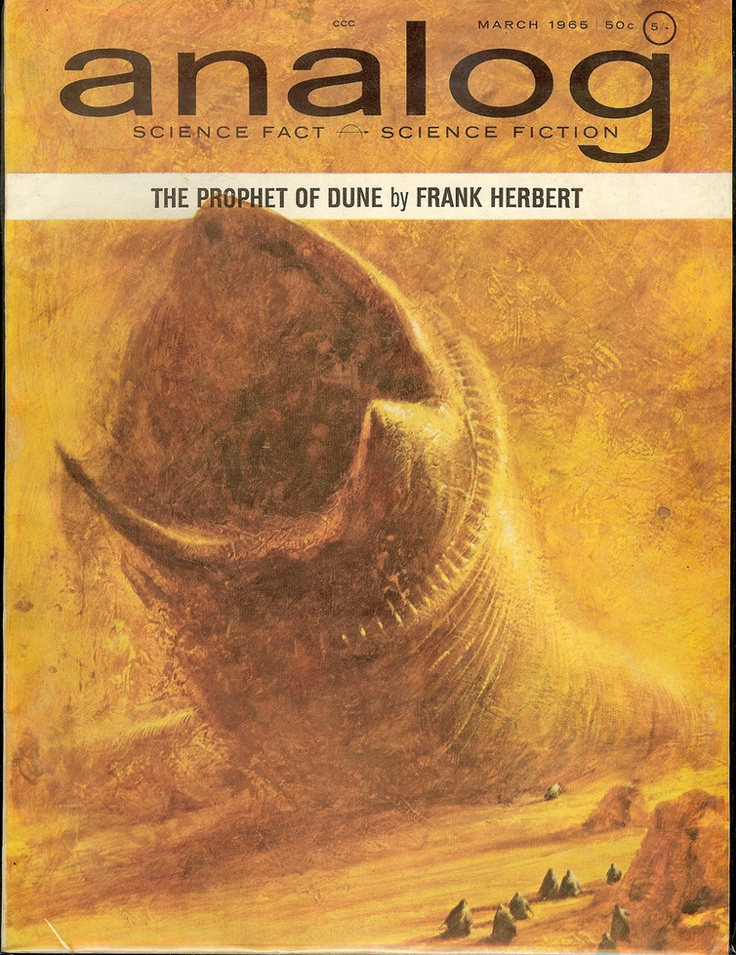 This is a classic magazine cover from Analog SF magazine in 1965. It features art by the late Hugo-award-winning artist John Schoenherr, whose covers helped make "Dune" (by Frank Herbert) a best-selling series. John Schoenherr won the 1965 Hugo Award for Best Professional Artist, primarily for his work on the Dune series.
This particular cover was for "The Prophet of Dune," a novel that was serialized in the magazine. It was later published in paperback as Dune Messiah, the second book in Herbert's saga.
Additionally, those Analog issues from the mid-'60s to early '70s were awesome. Somebody donated a full set to the Dover Air Force Base Library…and I discovered them shortly after I'd been introduced to SF and Fantasy. Good times.