The Hourlings Writing Group held their first annual Workshop Day this past weekend, which focused on "The Craft of the Novel." Overall, the day-long seminar was a great success. I was also proud to debut my new writing workshop, "Plotting Made Easy," at the event.
Here's what the sessions looked like…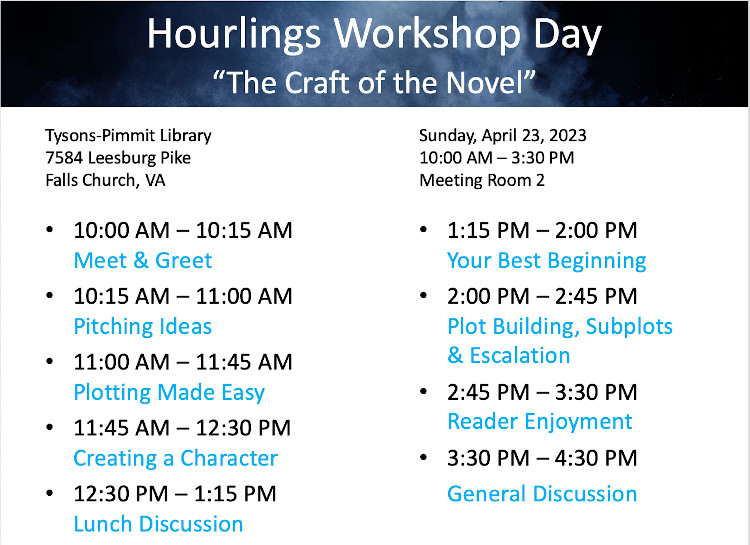 Kudos to Donna Royston for organizing the event.