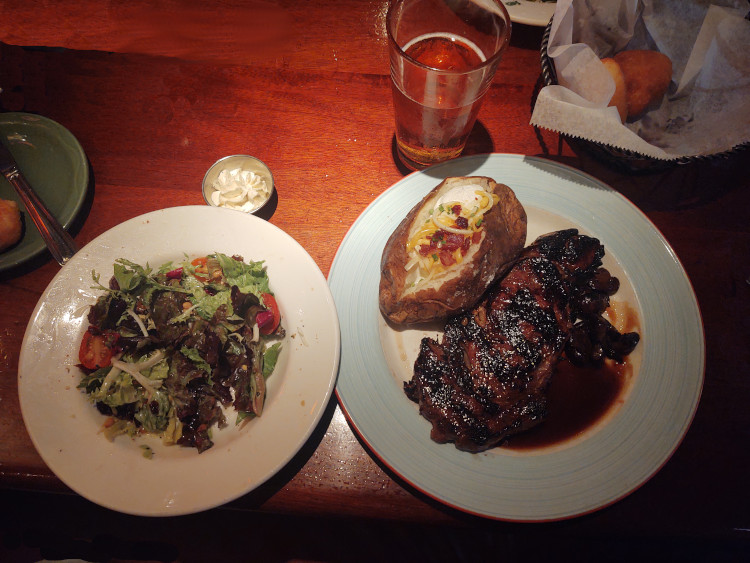 It's been a while since I posted one of my Author Chow entries, dedicated to the premise that authors, like armies, require sustenance or they don't do what they're supposed to be doing (hint: writing). This was probably the finest meal I've had since before the pandemic.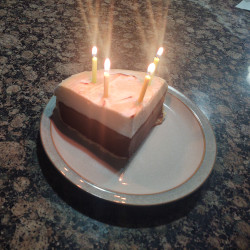 My wife took me out for a milestone birthday at the Sweetwater Tavern. This is their Drunken Rib Eye, marinated in their Great American Pale Ale, with roasted cremini mushrooms, a loaded baked potato, and their field greens salad (grape tomatoes, sun-dried cranberries, dates, pine nuts, garlic croutons, and champagne vinaigrette). Plus their "ozzie" rolls with honey butter and Naked River Light beer.
My dessert "cake" at home afterward was Chocolate Meringue Pie. See, I like cakes, but I like pies even better. Ever since I was a child, this has been my birthday dessert. As you'll see from the picture, you can do candles with pie, too.
It's possible that the number of candles was not accurate.