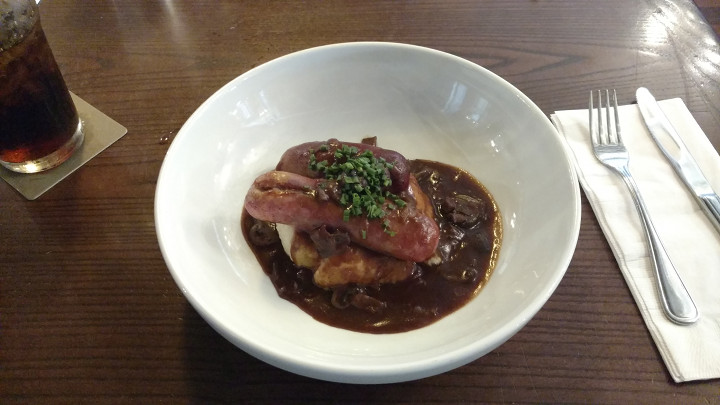 If you want your favorite authors to keep pumping out those stories, they gotta be fed properly. That's what these Author Chow entries are all about.
This is a meal called "bangers and mash" from the Rose & Crown Restaurant in Disney's Epcot park in Florida. It's basically English-style sausages with mashed potatoes and gravy.
This is actually an Americanized version of the dish. In Scotland, they put the sausages in a bowl with mashed potatoes on top. Then they cook the entrée until the mashed potatoes have been slightly browned on top. The next time I'm, in Scotland, I'll post a picture of the true version of this dish.
This is also a meal that's featured in my story, "Road Trip," which was published in the anthology, Reliquary. When Rocco Fitch, a down and out military vet, and his irascible neighbor find themselves in London by magical means, Rocco insists that his friend try a local dish. That story, by the way, is being published as a standalone in September.