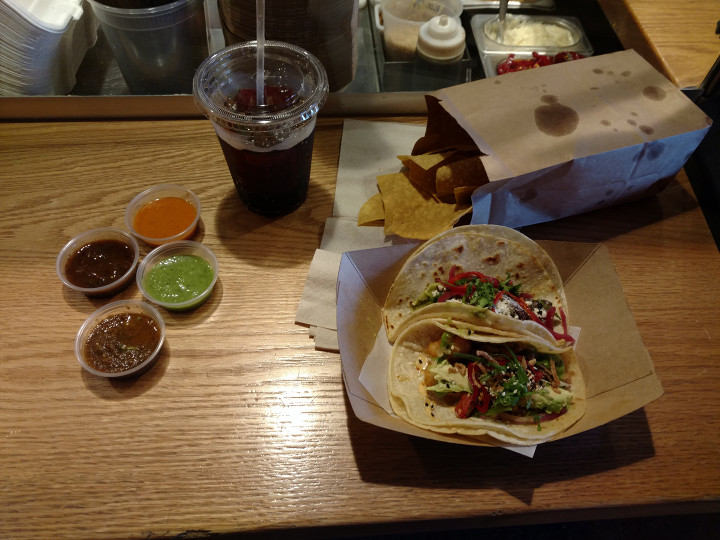 Well, apparently I am (temporarily) a full-time author. The Day Job ended on Friday and the New Day Job has not yet officially started (due to paperwork, drug testing, bureaucracy, etc.). So this was my post-employment lunch at Taco Bamba, with their patented steak taco, a crispy shrimp taco, tortilla chips and four kinds of salsa.
It's a fast casual dining place, with a few indoor tables, a few outdoor tables, a standing table, and a bunch of stools lining a ledge eating area. It's casual, but it's good food. They also have other things on the menu besides just tacos (although I've never actually gotten past the tacos, myself).
Did I mention they have four kinds of salsa?
Yes, indeed, my kind of place…