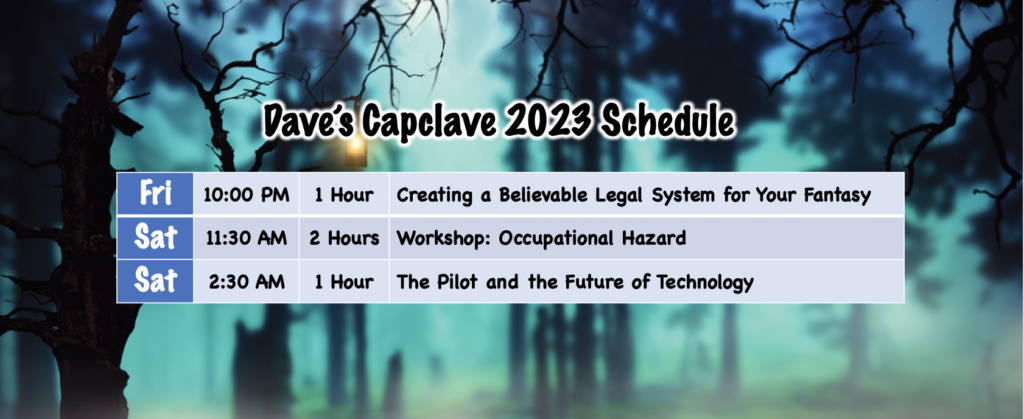 I'll be a Capclave 2023, our local DC-MD-VA literary SF convention, from Sep 29 – Oct 1. In addition to helping to man the Tannhauser Press table in the Dealer's Room, I'm participating in two panels, as well as running my "Occupational Hazard" workshop.
If you're not familiar with SF conventions like Capclave, it starts late Friday afternoon and continues through early Sunday afternoon. There are panels on all sorts of subjects, author readings, gaming, a Dealer's Room with lots of stuff for sale (including my books), and more. If you can only make one day, then Saturday is your best bet; you can show up and just buy a membership for the day.
If you like SF and/or Fantasy, well, there's nothing like a convention. Hope to see you there!